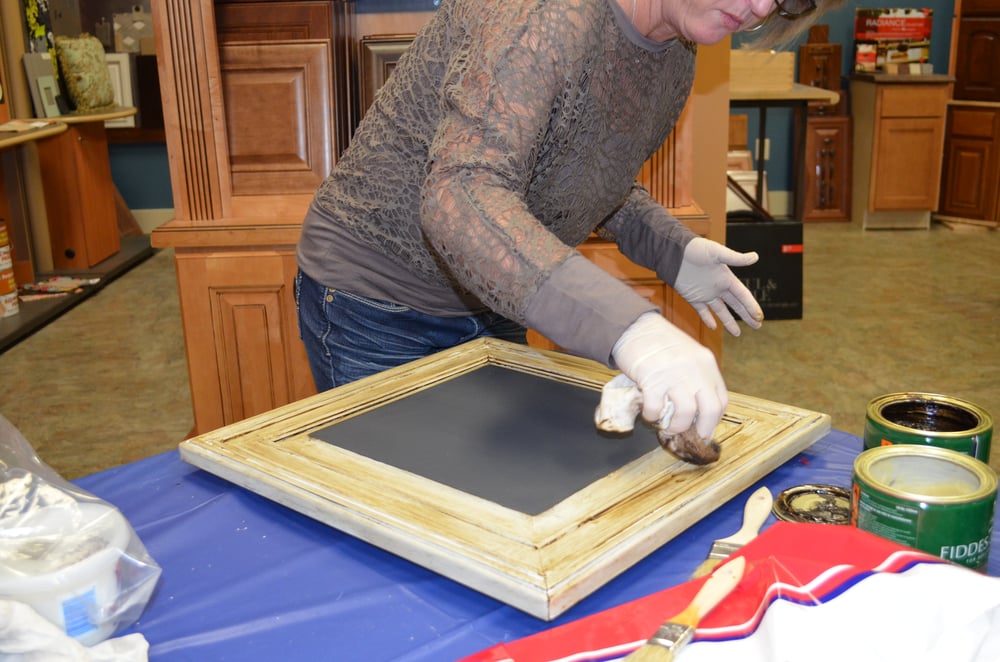 Hobby Lobby at Lee Branch in Greystone Monday, June 18 at 5:00
Come learn everything you need to know to paint, age/distress and wax furniture or cabinets using Webster's Chalk Powder and Fiddes & Sons Wax. We will upcycle a cabinet door while learning all these techniques and more! Add a few knobs and you have a message or jewelry board or even a tray! Plus, you'll get the best deals on product and brushes! It's well worth the 2.5 hour class. Two instructors so you get lots of attention.
WHEN: 1-2 Mondays per month from 5:00 - 7:30
WHERE: Hobby Lobby at Lee Branch in Greystone
1201 Doug Baker Blvd.0.6 miles
Birmingham, AL 35242
Cost includes all materials and instruction.
Classes fill up fast and your spot is not confirmed until we receive your payment.
Must have a minimum of 4 students to hold this class.
FREE SHIPPING ON ORDERS OF $75+!